Susanne, my sweet merfriend
GRAVIDFOTOGRAFERING // ALINGSÅS // OCEANSIDE MATERNITYSHOOT
So. Knowing fully well that I am no master in writing in English I give it a go anyway. This because the woman who is portraited in this blogpost have several friends around the world and I truly want everyone to be able to read how marvelous I think she is. Yeah. This is a blogpost not only showing you one of the dresses (the sparkly one) you can lend during a maternityshoot with me, but a love-feast to Susanne. 
I have known her for half of my life, and oh the sparks of joy when I heard that she and her husband where expecting a little one. Since its about Susanne growing a human inside her body I will not go on about the cute lovestory she have with her husband, but my oh my. High school sweethearts and all. Even if I feel grateful for everyone who decides to honour me in taking their pictures, given a wedding or other joyus occation, there is no way to tell you the deep in the gut happiness in having a photosession with one of your loved ones. 
Susanne shares my love and fascination for weddings, disney and the importance of letting other feel valued. Well I can really go on and on about this one and our relationship, but you are here for the pictures right? OKAY. I could honestly NOT narrow it down any further. I am sorry – EH NOT SORRY. Let us have look now.
I, we, began planning this shoot mid summer or so, but it was when I drove adown to Alingsås that I got all the feelings of the beuty of the season that the end of November brings. Those moody colours that I knew whould go so well along with the sparkly dress that I was going to buy whilst arriving to Alingsås. 
So I called Susanne and basiclyy told her "I have a feeling of Scotland! I want you on the beach, by the water and just, you.". Okey you might thing, but this little gem of mine reacted as I hoped, much to the fact that she has been to Scotland and really gets that moody wibe I was thinking of. GAH! Lets watch the last batch of photographs shall we?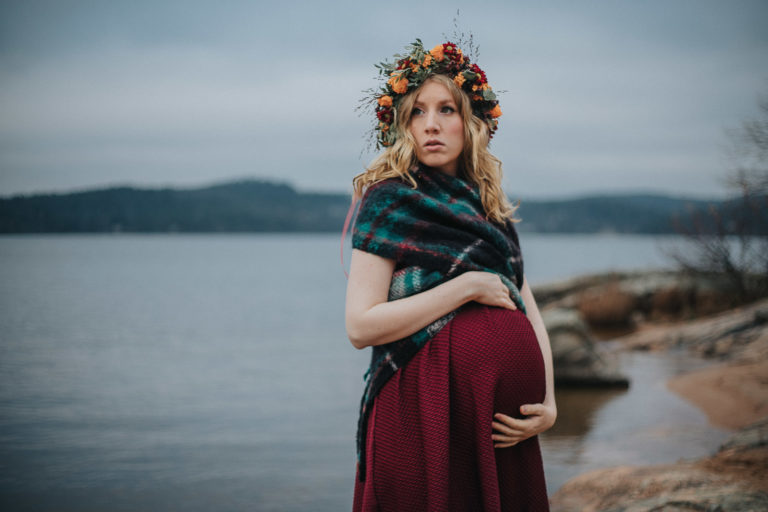 Thank you Susanne for trusting in me, and letting me post this madness amount of images. When I do blogposts I really want each image to stand out and not look like the one to the right and so on. But, well, this is the beuty in being in control of my own website and have the possibility to go full rouge. The flowercrown Susanne is wearing is from a shop in Alingsås called Gröna Hörnan.
Rebeckas närvaro under fotograferingen är till 100%! Hon har koll på vad för miljö det är, på var och hur man kan stå/sitta. Hon har är även koll på hur man kan bli avslappnad framför kameran